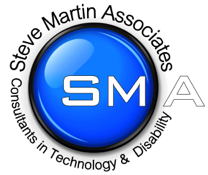 Ruth McMorran
Ruth McMorran has over 30 years' experience working in the field of special education. She has taught in both mainstream and specialist schools and worked as a Specialist Advisory Teacher for ICT, AAC (Augmentative and Alternative Communication) and VI (Vision Impairment). Ruth has postgraduate qualifications in vision impairment, assistive technology and special education (severe/profound & multiple learning difficulties).
Ruth has been a specialist consultant with SMA for five years and in that time has produced over 90 litigation reports for both claimant and defendant. Ruth has worked for many of the leading law firms from across the UK and the Republic of Ireland.
She is the immediate past-chair of the Board of Trustees at the charity Communication Matters (CM) and takes an interest in the broader field of AAC. Ruth continues to lead the planning group for the annual international conference.
Ruth is a member of the Scottish Government's National AAC Advisory Group and sat on the advisory panel for the Department of Education's Complex Communication Needs and Literacy Project during 2017/2018.
Ruth has delivered a training programme covering AAC and Vision Impairment at the Christian Medical College in Vellore, India and continues to be a validator for AAC assessment for patients within the Physical Medicine and Rehabilitation department.
She has presented a Keynote Address at ECERAAC (Eastern and Central European Regional Augmentative and Alternative Communication) focusing on how countries such as the UK can offer practical help and support to those working in AAC Emerging Countries.
Membership of Professional Bodies/Organisations:
• Communication Matters – National voluntary organisation of members concerned with augmentative and alternative communication
• ISAAC – International Society for Augmentative and Alternative Communication
• 1VOICE – a network of support for children and families using communication aids
• Macular Society – Ruth is a professional member of the Macular Society. The Society offers information and support around all areas of macular disease, as well as funding research to find a cure that one day can overcome macular disease.
• VIEW – registered charity, which represents the interests and needs of children and young people with visual impairment across the United Kingdom.
• Dumfries and Galloway Down's Syndrome Support Group – which supports families and professionals with a range of issues, including early years development, education, behaviour concerns and support assessing adult services
Ruth holds an Enhanced Disclosure Certificate from the Disclosure and Barring Service and a Disclosure Scotland Certificate.