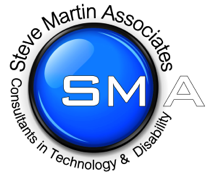 SMA is the leading provider of technology reports for litigation purposes.
Our team of experienced professionals advise solicitors regarding the technology, electronic adaptations, hardware and software required to address physical, sensory and cognitive disability. This may be, for example, as a result of a traffic accident, industrial accident, birth, head, spinal or any other injury.
Reports will routinely cover the technology required to improve daily life, entertainment opportunities, employment prospects or educational potential.
In most cases, our consultants operate their own professional practice working for SMA (under contract) as independent, self employed consultants. Working remotely has become the norm but we often need to visit clients throughout the UK. Reports must be of the highest standard, ultimately being tested by the rigors of the UK Court and legal system.
If you are fully independent of suppliers with exceptional written English and a thorough knowledge of the technology available in this marketplace you may wish to consider becoming an SMA consultant.
We do not have any specific vacancies at this time but we are always on the look out for the best people to join our team. If you think that's you, please submit your full CV with details of your qualifications and relevant experience.
admin@smalegal.co.uk