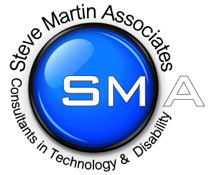 Richard Gomm
Richard Gomm was one of the first people with cerebral palsy to exploit the power of computers to overcome his physical problems.
Richard was featured on the BBC's "Making the Most of the Micro" and its follow-up series entitled "Micro Live".
Click on the images to view the featured video clips.
Making the Most of the Micro -
January 1983