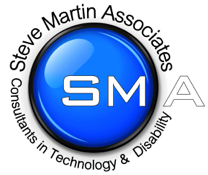 Ruth McMorran
Ruth McMorran has over 30 years' experience working in the field of special education. She has worked with children and young people from the age of 2 to 19 years within mainstream and specialist schools and as a Specialist Advisory Teacher for ICT, AAC (Augmentative and Alternative communication) and VI (Vision Impairment). She embraced a multi-disciplinary approach, working with professionals from education, social care and health. Ruth supported children and their families and worked in a range of settings – schools, family homes, children's centres, NHS clinics and a children's hospice.
Ruth is an associate practitioner with 'Sense' – the charity supporting children and young people who are deafblind or have multi-sensory impairments (MSI). She has presented the communication module on the Regional Centre of Expertise Course for MSI.
Ruth is the co-chair of the board of trustees for the charity Communication Matters (CM) and takes an interest in the broader field of AAC, including delivering study days, roadshows, fundraising and lobbying. She chairs the abstracts committee and leads on conference programme planning. Ruth represents CM at ISAAC (International Society for Augmentative and Alternative Communication) and is a member of the ISAAC Council.
Ruth sits on the AAC Advisory Group of the NHS England Clinical Reference Group (CRG) for Rehabilitation & Disability and on the AAC Specialised Services Group.
Ruth is a member of the advisory panel for the Department of Education's Complex Communication Needs and Literacy Project.
Ruth has delivered a training programme covering AAC and Vision Impairment at the Christian Medical College in Vellore, India and continues to provide support and advice on AAC assessment for patients within the Physical Medicine and Rehabilitation department.
Ruth recently presented a Keynote Address at the ECERAAC Conference in Romania (Eastern and Central European Regional Augmentative and Alternative Communication) focusing on how countries such as the UK can offer practical help and support to those working in AAC Emerging Countries.
Membership of Professional Bodies/Organisations:
• COMMUNICATION MATTERS – National voluntary organisation of members concerned with augmentative and alternative communication.
• ISAAC – International Society for Augmentative and Alternative Communication.
• 1VOICE – providing a network and support for children and families using communication aids.
• RNIB – Royal National Institute for the Blind, supporting blind and partially sighted people.
• VIEW – registered charity, which represents the interests and needs of children and young people with visual impairment across the United Kingdom.
Ruth holds an Enhanced Disclosure Certificate from the Criminal Records Bureau and a Disclosure Scotland Certificate.